About Us...
Founded by John Shamshoian in 1991, Realty Concepts is a real estate brokerage with offices in Fresno, Clovis, and Oakhurst. Over the years, Realty Concepts has expanded to serve the Central Valley successfully, while maintaining our integrity and close-knit family atmosphere. Our agents are local experts, with deep ties in their communities and a dedication to meeting each of their clients' needs.
At our core, Realty Concepts is a family first and a company second. By placing people before profits, we have created a culture wherein our agents are empowered, our communities are served, and our clients are cherished. "We're obsessed with our culture. We don't run our business like a business. We see Realty Concepts as a mission: to serve our Realtors so they can serve their clients," explains J.P. Shamshoian, CEO and Owner of Realty Concepts.
At Realty Concepts, our values are simple: quality before quantity, service before sales, people before profits, you before us. Every day, we work to deliver on that promise.
Contact Us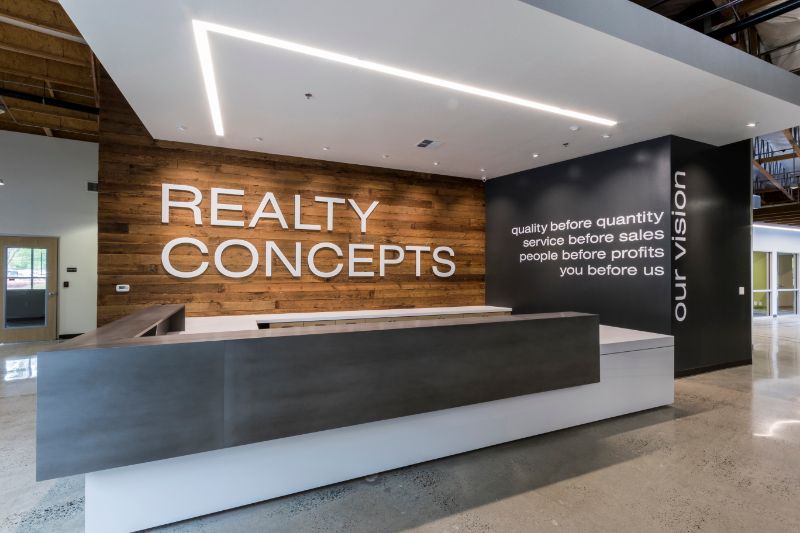 The RC Difference
Realty Concepts and our Realtors® have a reputation for holding ourselves to the highest ethical standards, working smarter than anyone else in the business, and always putting our clients' needs before our own. In an office full of ambitious high performers, vibrant personalities, and strong voices, we have created a loving, team-oriented, and truly unique family here.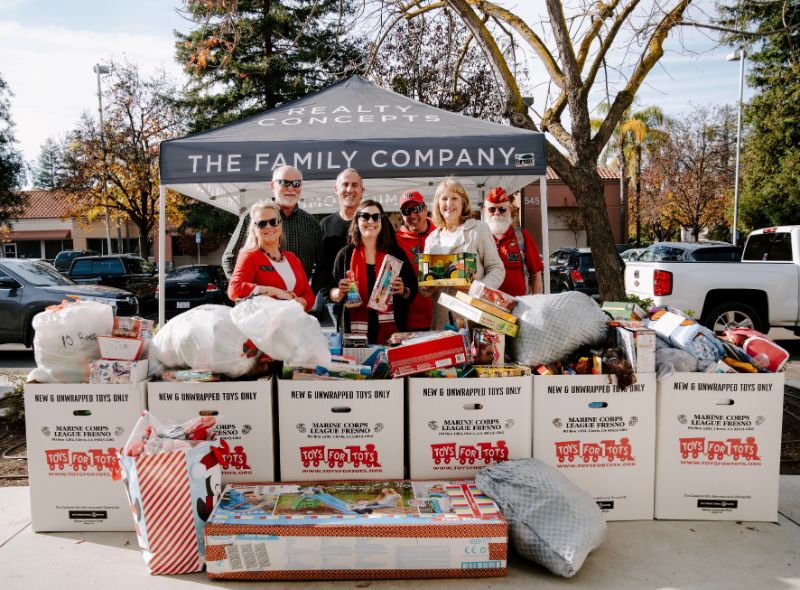 RC Cares
RC Cares is our outreach program, conducting multiple fundraisers every year to give back to our community. Its volunteers consist of RC agents and staff that love to uplift our beautiful community in any way that they can. With our yearly school supply, blood, food, and toy drives, we are able to help the communities that we work in. We also support our local firefighters and police departments with our Hearts for Heroes campaign where we deliver home-baked goods and hand-written thank you cards to their stations. We also contribute to numerous other campaigns throughout the year.
Testimonials
" Working with Deanna was absolutely amazing! She is very hardworking, a great listener, kind hearted, and extremely passionate in the work she does! She made my first time experience smooth and exciting! I now live in my first beautiful home and I can't wait to buy my next with her!! "
- Yisel Tapia
" I've known Deanna for several years and she has been or real estate agent for four different transactions. Her professionalism and knowledge in the real estate industry is outstanding.. I have and will always recommend Deanna to our friends and family for any type of real estate transaction. She goes above and beyond in every way! "
- Patty Sadoian Davis
" Deanna is organized, on time, and can predict problems before they happen. She is very knowledgeable about the real estate business, and gets things done in a precise and orderly fashion. A pleasure to work with on a sale. "
- Catherine Ormond
" I have worked with Deanna for 10+ years. Between all the family members, we had done over 10 transactions with Deanna. She works very hard to sell your properties by staging. She gives good advice to help us decide how and what to do to improve the appearance. I always feel she earns her commission. I only use Deanna as my agent. "
- Mun Takeda
" Fantastic Agent. Consistently on top of every detail. Have sold five properties for us over past 5 years, three in last Two years. Also handled purchase of current home. All transactions done without a single problem. Always in contact and very easy to communicate with. I have high expectations; Deanna met and mostly surpassed every expectation. "
- Garry Rogers
" My house had to be one of the most challenging and lengthy processes we've ever encountered.. Deanna never gave up went out of her way on so many occasions through the variance approval process and stayed positive through the entire two years. She the "best in class" in my mind! "
- Past Client
" We had a long sale process and Deanna was there every step of the way! She was so helpful, accommodating and most importantly worked so hard for us. We appreciate everything she did and is an absolutely excellent realtor! She went above and beyond, we will never forget it and refer her to everyone we know! "
- Chelsea & Donovan Holder
" Deanna did a frantic job on selling our home. She was professional and she was always there to answerer any question she sold our house in matter of just a few days. Deanna is Top Notch. I highly recommend Deanna Spellman "
- Lavonne Warren
" Deanna Spellman is more than a real estate agent. She is someone who will listen when you are feeling frustrated about the process of selling or purchasing a home. We have met many agents in our real estate investing, and Deanna is far and above the best!! She understands, that the process of selling your home is an emotional event. Deanna has "talked me down from the ceiling" many times. I would highly and most personally recommend Deanna Spellman for all of your real estate needs!!! "
- Suzanne Kirk
" We had the privilege of having Deanna Spellman as our agent when we sold my parents home. The way she handled the transaction from start to finish exceeded our expectations. She has solid knowledge of the industry but also the current market. She is honest, up front and explains the offers, agreements and all paperwork in a manner that is relatively easy to comprehend. She was able to stage the home drawing up her own warehouse which clearly made a difference in the appeal of the home. We never wondered what was happening during the process and we always knew we could count on her. Deanna worked tirelessly to make sure we received the best offer. Finally, Deanna was very respectful of the fact that we were selling our parents home as they both had passed away. Her sincere concern for our emotions was over and above what we could have ever expected. I would highly recommend Deanna - we had zero complaints or concerns. "
- Dana Rogers
" I have to say working with Deanna Spellman was a joy. Her dedication and commitment went way beyond my expectations. She assisted me with selling a home in California while I live in New York. The property went through a few unexpected trials and with each issue she was able to handle with grace under pressure. Not only was she my agent and friend but she ended up being a therapist. If you are selling or buying a home . LOOK no further than the one and only . Gold star realtor Deanna Spellman. "
- Chris Wilmoth
Previous
Next